June 8, 2017 – Cedar Park, TX-based chiropractor, Dr. Mo Jahadi of Chirofit Wellness Center has just announced that he has been voted Best of the Best Chiropractor by the readers of Hill Country News. Since 2008, Chirofit Wellness Center has been a long-standing recipient of many Best of the Best awards having won numerous distinctions as Best Chiropractor and Best Massage Therapist as recognized by Hill Country News readers.
"Thank you to all the Hill Country News readers who voted for the Best Chiropractor category. I am sincerely honored, but in all honesty must share this honor with my tireless and enthusiastic team," stated Dr. Mo in response to the award. "I began Chirofit-Austin's leading concierge chiropractic business – with the sole focus to provide one-on-one health and fitness programs designed specifically for each individual client".
By working with an award-winning chiropractor, patients throughout the Cedar Park region can be confident that they are receiving only the best care and approach to resolving their health and wellness challenges. Dr. Mo and the team at Chirofit Wellness Center are committed to delivering outstanding results and building a community-focused organization.
"I love giving back to our community by volunteering and serving on the board of some great local organizations such as Cedar Park Chamber of Commerce, Community Development Board, 100 Club of Central Texas, and Samaritan Health Ministries", added Dr. Mo, "I am driven every day by the desire to help my friends and community from suffering with pain. I hope you allow me the opportunity to improve you and your family's quality of life."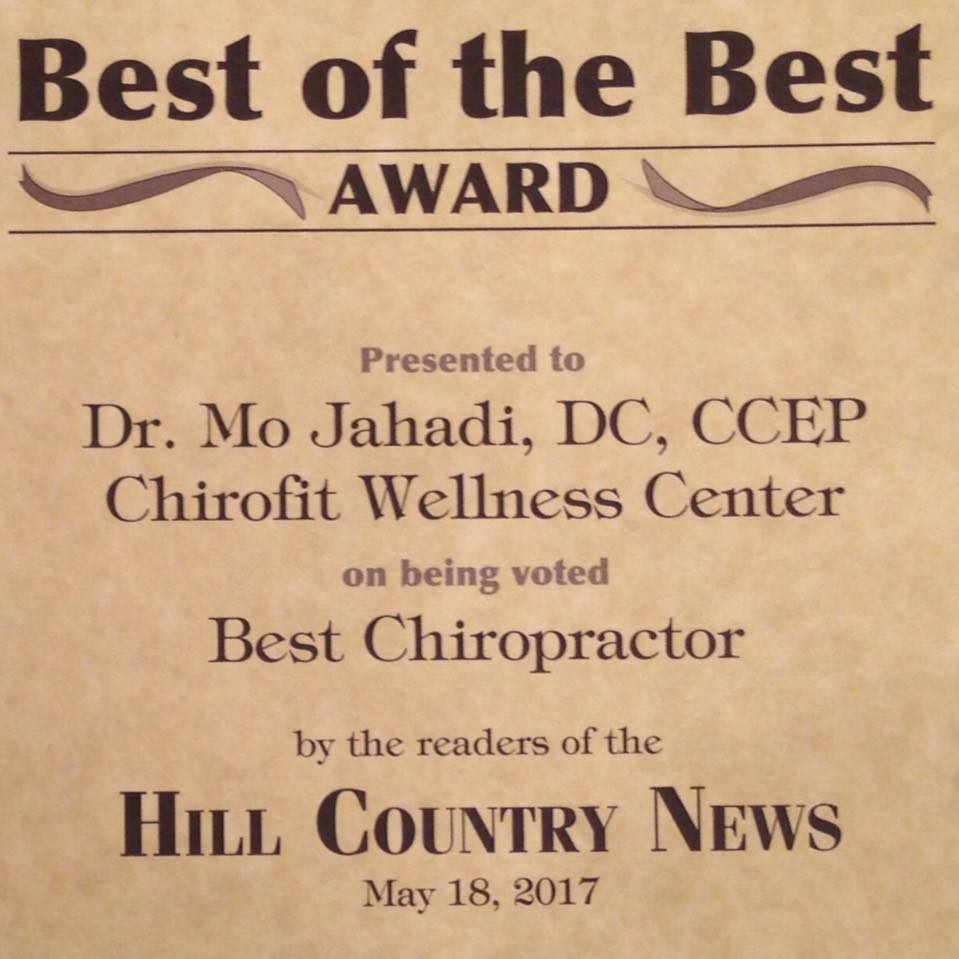 About Chirofit Wellness Center
Chirofit Wellness Center offers a full array of services, including chiropractic care, massage therapy, personal therapy, athletic performance, rehab therapy, orthotics, sports medicine, automobile injury care, and nutrition counseling. To book an appointment, call (512) 531-9100 or visit http://chirofitwellnesscenter.com.