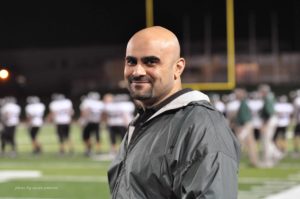 April 28, 2017 – Cedar Park, TX –  With the requirement that students in Cedar Park attending Leander ISD receive fitness evaluations before they compete in any UIL sports, including football, local sports medicine leader Chirofit announces initiative to benefit both students and LISD.
Every year, schools across Texas require their students to have professional physical exams prior to allowing them to register for UIL-sponsored sporting events.  This is necessary to discover any hidden ailments or issues that might otherwise harm students during play.  The spring is the perfect time for students to receive these exams, because they have the entire summer to address any issues which might be uncovered.
Based on their longstanding relationship with Cedar Park High School (CPHS) -including serving as one of CPHS football team doctors- Chirofit Wellness Center offers affordable physicals to all LISD students.  Further, as part of their commitment to seeing LISD thrive, Chirofit has pledged to give back 50% of all revenue from these physicals to LISD booster clubs. 
CPHS and other LISD parents are encouraged to contact Chirofit Wellness Center at their earliest convenience to schedule these necessary physical exams.
About Chirofit Wellness Center
A local leader in sports medicine in the greater Cedar Park area, the Chirofit Wellness Center was founded by Dr. Mo Jahadi, D.C.,C.C.E.P.  Dr. Mo, as he prefers to be called, is certified in several separate chiropractic specialties, as well as being experienced as a high school & college level athlete. Dr. Mo and his team at Chirofit offer the latest in chiropractic, massage, and physical therapy along with offering nutritional and workout counseling.  This wide variety of talents, combined with years of experience throughout the team, allow Chirofit Wellness Center to provide top quality sports medicine to patients of every age.
For more information, contact (512) 531-9100 or visit http://chirofitwellnesscenter.com/.