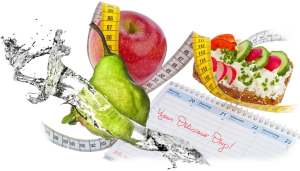 A registered dietician with a Ph.D. in nutrition, Dr. Yadzi has over 15 years of experience in nutritional research, and is particularly knowledgeable when it comes to women's health and childhood obesity. She has extensive experience in dealing with weight loss and nutrition services for children, women and people with many different types of nutritional needs.
In addition, Chiropractor and extremity expert Dr. Mo also has extensive experience in working with athletes trying to increase body mass and weight.  Together they can help you achieve optimum nutritional and physical balance for whatever may be your wellness goals.
What can I expect?
We will schedule a one-on-one nutrition counseling session with Dr. Yazdi to determine which program will best fit your individual needs. Typically, one to two hours, during this initial session Dr. Yadzi will speak with you to learn more about your lifestyle, diet, and goals for good health. We will then schedule four to twelve private follow-up sessions with Dr. Yazdi.
Everyone has different needs depending on their age, lifestyle, condition and goals. Regardless, our nutrition programs helps with:
Setting realistic and meaningful goals for nutrition and health
Crafting diet and exercise plans that meet your individual needs
Providing support and motivation
Keeping track of your progress
Learning about and practicing good nutrition can also help to improve conditions such as diabetes, heart disease, fatigue, depression, weight problems, allergies, arthritis, menopause, high blood pressure, and other illnesses or injuries.
We Can Help
Whether you are well-versed in diet and nutrition or want to improve your health by learning the basics, Chirofit's accomplished team of professionals will work together to help you accomplish your goals for optimum health.
If you are ready to improve your quality of life with nutrition counseling and begin your journey on the road to health and happiness, please contact Chirofit in Cedar Park at 512-531-9100 for more information or to schedule an in-person consultation with Dr. Yazdi.