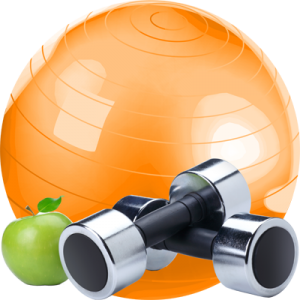 At Chirofit, we are committed to providing safe, effective results- based exercise programs that can improve your quality of life. Our certified personal trainers have a passion for fitness and love sharing their experiences and knowledge to help clients reach their fitness goals. Your trainer will evaluate your current health and fitness level, and work with you to design a safe, fun, individualized training program that teaches proper exercise form, technique, and nutrition. Our trainers will provide the support you need to stay motivated, and help you to safely achieve the results you are seeking, all in our private training facility at no extra cost to you.
Personal Training the Chirofit Way
A unique one-on-one fitness exam and goal-setting session with fitness expert Dr. Mo Jahadi gives you the opportunity to consider various aspects of your life that may be preventing you from reaching your fitness goals, including: your age, heath, work, time constraints, family and financial concerns.
After your fitness exam and goal-setting session, Dr. Mo will meet with Chirofit's personal trainers, nutritionists and other healthcare providers to discuss your situation and determine the best course of action to help you reach your health and fitness goals.
We will work with you to create an engaging, effective and efficient goal-oriented fitness program that is tailored to your individual needs.
When you meet with your trainer or other healthcare professional, he or she may choose to do an additional detailed assessment that is relevant to his or her specialty.
Realize Your Fitness Potential
From there, you will begin your exciting journey to maximizing your fitness potential. Our experienced and knowledgeable health and fitness professionals will be there to cheer you on every step of the way, provide support and encouragement, and help you overcome any roadblocks that arise. Every six weeks (or as needed), you may schedule a one-on one-session with Dr. Mo to check in and reassess your fitness goals and training program. If you follow Dr. Mo's personalized training program, you will quickly begin to see improvements in your health and fitness, which will keep you motivated and prepared to tackle any challenges that may lie ahead.
If you are ready to embark on your journey to optimal health, wellness and happiness, please contact Chirofit in Cedar Park at 512-531-9100 to learn more about our personal training services or to schedule an appointment.