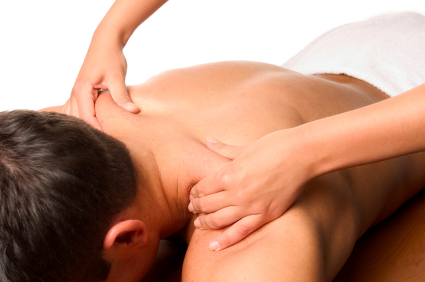 Whether you are a serious athlete or just work out to stay healthy, sports massage can help you stay at the top of your game. By targeting the specific muscles that undergo the most stress, this type of massage can help your muscles recover faster so that you can get back to training. No longer just for elite athletes, sports massage is growing in popularity among athletes of all levels. Proponents support it for its healing and restorative capabilities as part of a balanced training regimen.
A sports massage from Chirofit is different than what you would get at a traditional massage spa. At Chirofit, your doctor of chiropractic assesses your overall condition with very specific muscle testing and then passes along this critical neuromuscular information to the licensed massage therapist. This helps the therapist target soft tissue concerns right from the start of the session, rather than taking time out of your massage to figure out what is needed.
Why Sports Massage Therapy?
Sports massage therapy is designed to meet the unique needs of athletes, helping them to achieve optimum performance. Regular massage treatment can help to reduce the risk of sports injuries and to help existing injuries heal quicker. Massage therapy can reduce pain and promote proper body alignment. When your body is correctly aligned during exercise, the likelihood of injury is greatly reduced and the effectiveness of exercise increased.
It is not only professional athletes who benefit from therapeutic massage; casual exercisers can reap the rewards as well. There is nothing worse than injuring yourself and being forced to stop exercising until your body heals. With therapeutic massage, your risk is decreased and your healing ability increases, helping you to stick to your long-term fitness goals.
Chirofit Is Your Source for Sports Massage
Here at Chirofit, our staff are highly experienced in a variety of massage styles. In addition to sports massage, we also offer deep tissue, pre-natal, lymphatic, medical, and chiropractic massages. No matter what level of athlete you are, from novice to advanced, we have the right massage therapist to meet your specific needs. We would be happy to discuss our services with you in more detail. To learn more and to schedule your first appointment, give us a call at (512) 531-9100 or get in touch with us online.