Chirofit Wellness Center proudly celebrates nine wonderful years as the premier Chiropractor & Wellness Center in Cedar Park.
Cedar Park, TX – February, 2017 – Chirofit Wellness Center is pleased to announce that on February 4, 2017, they will be celebrating nine years in business. Since their grand opening in 2008, Chirofit Wellness Center has built a reputation of excellence in Cedar Park and the surrounding area. Their philosophy of providing quality one-on-one health and fitness programs, customized to each patient, and based on the latest health, nutrition and fitness principals, has been recognized multiple times through the years.
In the very first year, Chirofit Wellness Center was voted both the Best Chiropractor and the Best Massage Therapist by Hill Country News. A few years later in 2012, Dr. Mo became the Central Texas President of the Texas Chiropractic Association; a position of leadership representing his fellow Chiropractic professionals.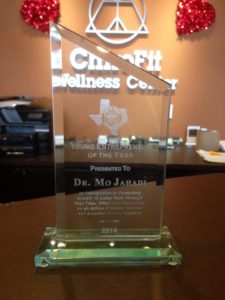 In 2013, Chirofit was bestowed an Award of Excellence as a Strategic Corporate Wellness Partner in recognition of their work helping Corvalent's employees achieve their health and fitness goals and become the healthiest corporation in Central Texas by the Austin Chamber of Commerce.  That same year, Chirofit's staff won Best Personal Trainer by an independent consumer agency and once more in a subsequent year.
Chirofit Wellness Center continued to build a stellar reputation through personalized treatments, injury prevention, and real recovery in their patients. As the business grew, in 2015 Chirofit was nominated for the Small Business of the Year award and Dr Mo was nominated and subsequently won the Young Entrepreneur of the Year that year. As a result, Congressmen John Carter presented a Special Congressional Recognition certificate on February 2nd, 2015 to Dr Mo.
Dr Mo and Chirofit are deeply involved in the community.  In fact, Dr Mo received a Certificate of Appreciation from the Cedar Park Police Department (CPPD) and Heroes Night Out for his work on Veterans Memorial park and for the services and care Chirofit has provided CPPD employees through the years. Today he is actively involved with the 100 Club of Central Texas supporting our First Responders.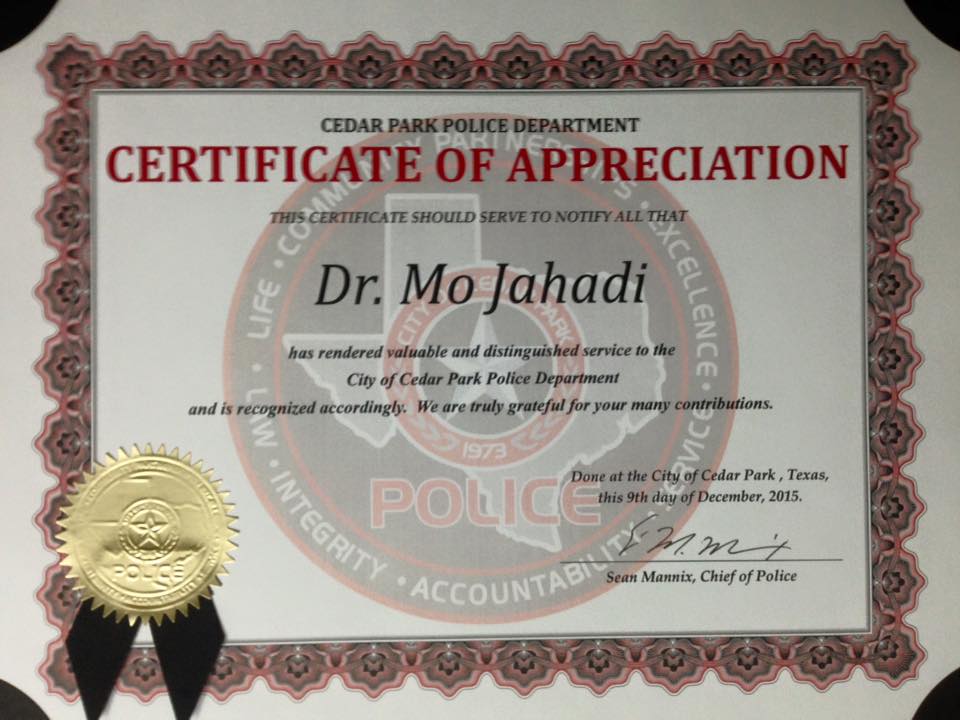 The team at Chirofit Wellness Center want to thank the community for nine wonderful years in business. They look forward to many more years as the leading chiropractor in Cedar Park and Wellness Facility for residents and businesses in our community.
To learn more, please contact Chirofit Wellness Center.
Contact:
901 Cypress Creek Rd.
Ste. #200
Cedar Park, TX 78613
(512) 531-9100
For more information, please visit: www.ChirofitWellnessCenter.com